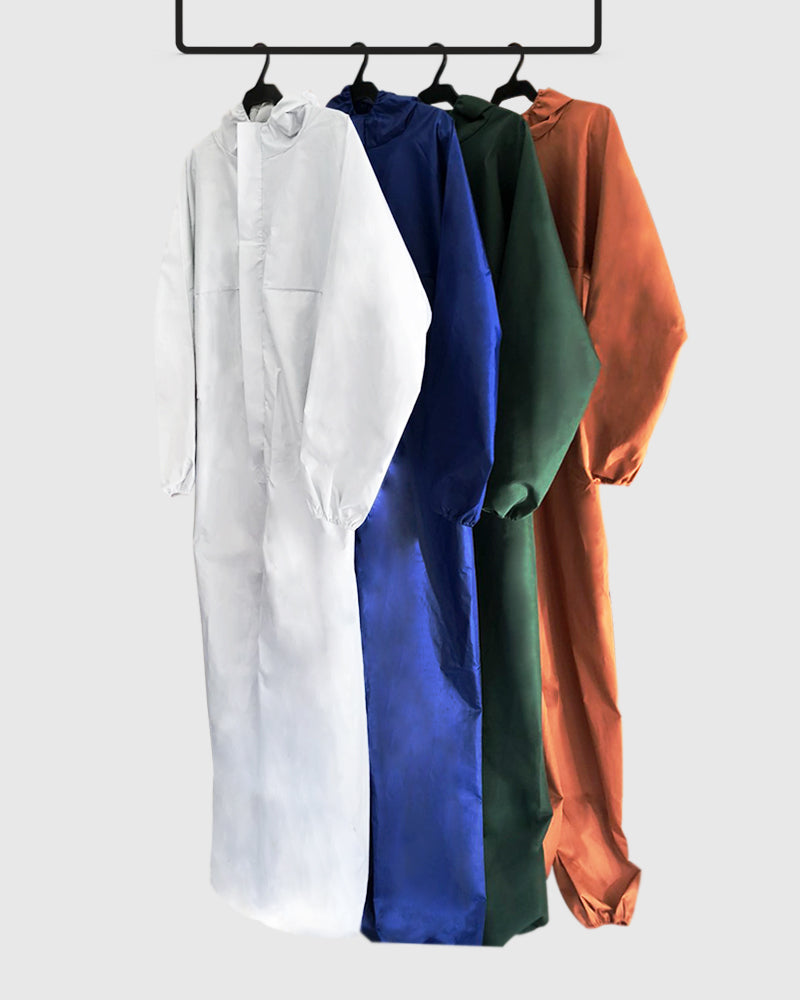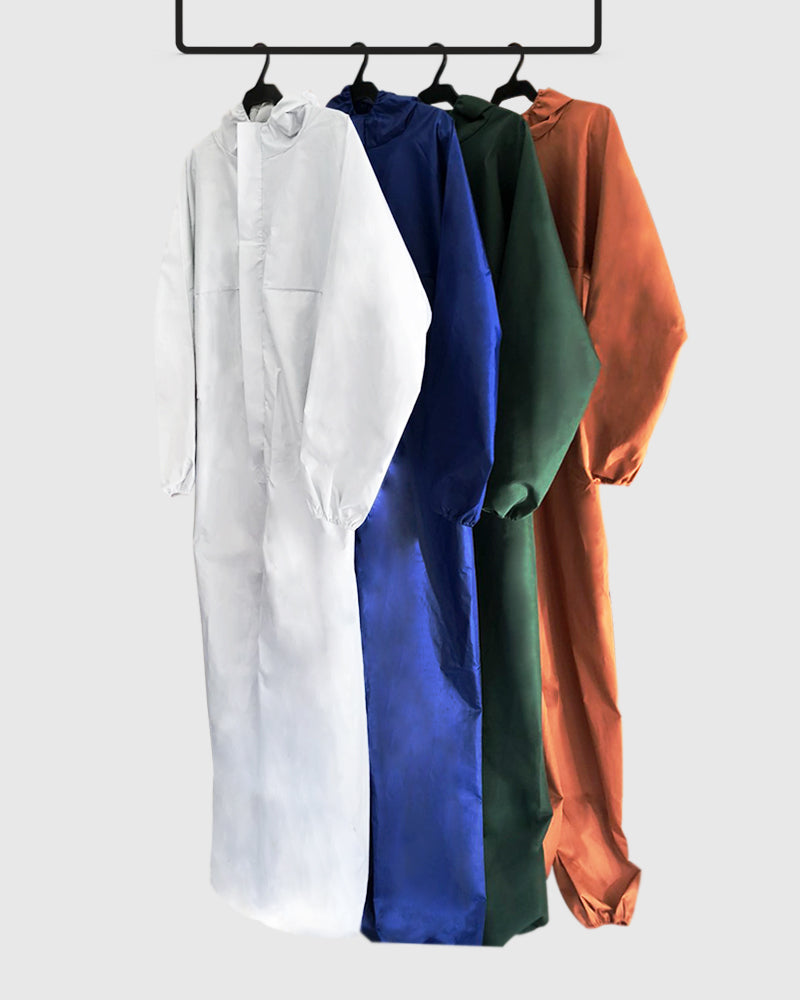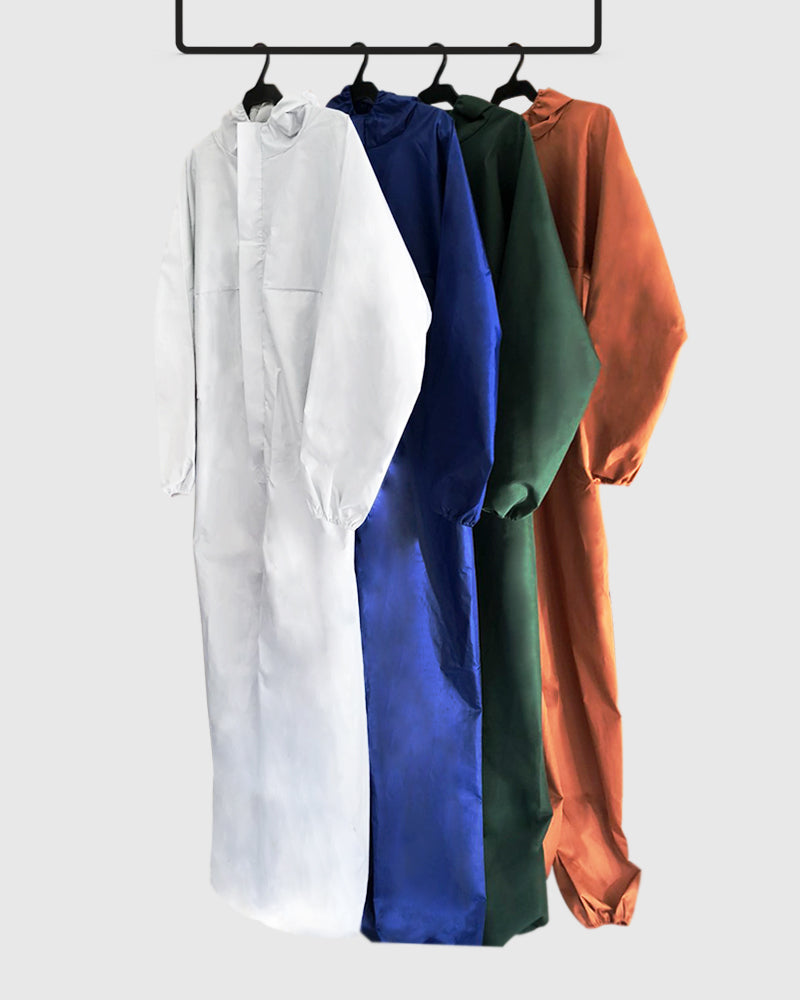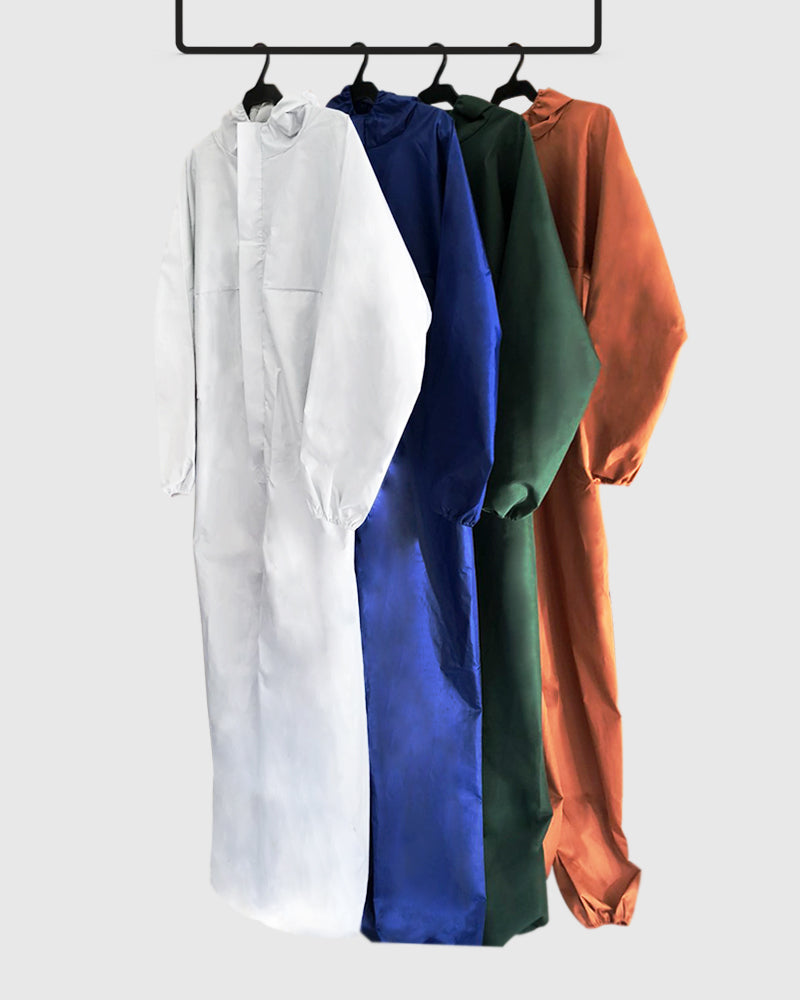 PROTECTIVE COVERALL
Our Protective Coverall provides for overall protection that can be washed and reused. Made of lightweight tafetta waterproof fabric. It features a panel hood, one-piece zip for easy access and elasticated openings around the cuffs and trousers which ensure safety.


Care Instructions
Hand wash. Soak it in hot tub of water with soap and disinfect for 30 minutes.
Hang up in a safe place (away from children) and let dry.
Always wash separately with your daily clothes.
Sizing
Chest area 40 inches
Length from Shoulder to Ankle 60 inches